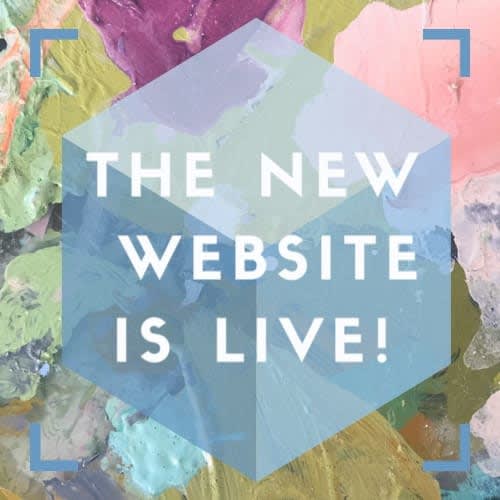 Our goal with the new website is to
- Show past and current COLLECTIONS
- Add a SHOP section
- Offer COMMISSIONS
- Share news in a BLOG
- Tell you ABOUT me and my studio
Here's whats on each page
COLLECTIONS
The collections page features paintings organized by show. At the top of this section you will see my most current collection. Below you can browse past works and see how my style has developed and changed over time.
SHOP
The shop page includes all available paintings. Each painting here will include information about the size, whether if contains a floating frame or not, and an image of the piece. You can add them to your cart and select a shipping option or pick up at the studio if you're local. Easy!
COMMISSIONS
The commissions page is meant to create an efficient way for you to get in touch with me if you would like to commission a piece of art. Commissions are always a great way to get just what you want. I love commissions, so drop me a line anytime and let's start dreaming.
BLOG
The blog page was created to get news to you quickly. Here you will find updates about shows and new works. I will also try to have some fun and create a few pieces about life in the studio, things that inspire me, and how pieces are made. I am thinking of this page as a journal and I am hoping to share bits of myself with you all.
ABOUT
I just wanted to tell you about me as a painter and provide an easy way for you to reach out to me.
THANK YOU
I hope you enjoy the work and come back often.